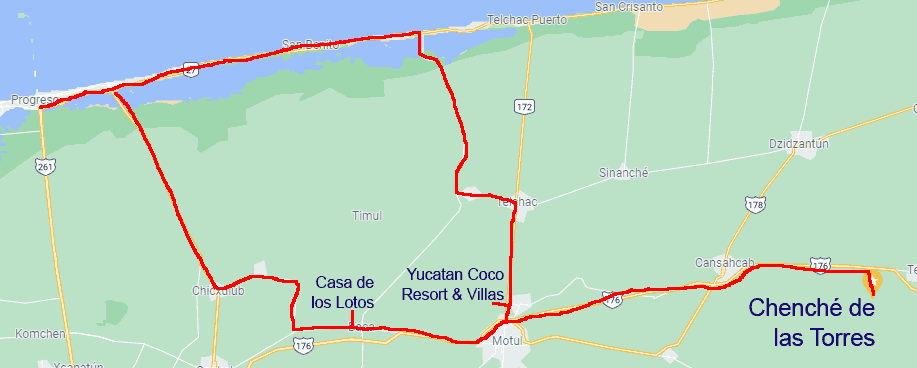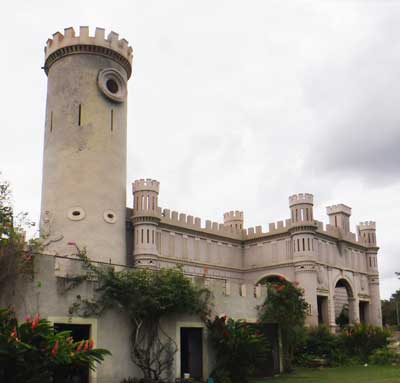 Chenché de las Torres is a hacienda that goes back at least to the 18th century. But what makes it a destination is the main house, built in the 1890s in the style of a European castle. YBR has been hoping to get there ever since first hearing about it in late 2021; today was the day!
The house was abandoned in the 1950s, and fell into serious disrepair. In 2001, the new owner began a complete restoration into the beautiful building that we see today.
Chenché is a private residence and is not open to the public. However, you can arrange to explore the grounds and the chapel. There is a small fee, and a reservation is required via WhatsApp: 999-593-3512.
So that our YBR members can see this special place, we arranged a one-time tour of the interior. You'll see the photos on this page. We also show a few exterior photos; the gray day was not good for outdoor photography and there are beautiful pictures available on the Web and in posts from YBR members' previous visits.
Thank you to Jennifer Lytle of Tierra Yucatan for opening the house and giving us this special tour! The property is for sale; you can see all the details here. (Jennifer also hosts a video tour which was produced in 2010; if you watch, note that not all of the furnishings you see in the video are there now.)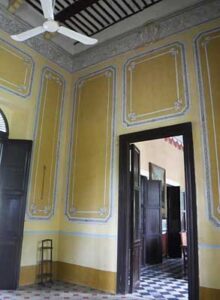 We made two more stops on this trip. On the way to the hacienda, we swung into the Yucatan Coco Resort & Villas and picked some fresh papayas off the trees. And on the return, we paused at the amazing Thai restaurant Casa de los Lotos in Baca to get takeout for dinner. A highly recommended way to break up the drive home and not have to worry about cooking that evening! There are photos and info about both places on the YBR page Story 14: Hacienda San Francisco Tzacalha.